Tropea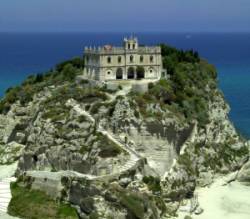 Tropea is the village of my grandmother's mother's family, the Scrugli family. It is located in the gulf of St. Euphemia. It is surrounded by the towns of Drapia, Spilinga, Ricardi and it's frazioni Capo Vaticano. It is a beautiful seaside villiage. It has traces of inhabitation that dates back as far as prehistoric times. It's rich culture, ancient history and beautiful white sand beaches and a view of the island volcano of Stromboli helps make Tropea a popular tourist destination. Along with traditional Italian Festas like the Festa of San Giuseppe, Tropea is also host to an international film festival and an annual Blues Music Festival. Tropea claims to be the home of more noble families than any other place in Italy.
The name Tropea derives from Greek, a reminder that this beautiful town was part of the Magna Graecia. The ancient history of Tropea can be seen by walking through the old historical center of town. Despite the numerous earthquakes that have struck the town over the centuries, the condition of the older buildings appears to have withstood them quite well, although some of it's buildings have been lost. People have explored the archeology of Tropea for hundreds of years. Evidence of colonization of Tropea dates back to the Paleolithic period. Early ancient Greek settlements and evidence of the great Roman Empire has also been uncovered in Tropea. There is evidence of a thriving community for every time period in history. Once under the Archdiocese of Locri, another Ancient Greek settlement. For information on Locri and the Locrians, go to this website on Locri here. In the 1800's Tropea merged with the Diocese of Nicotera instead of Locri. Tropea has also been under the control of the Byzantines whose influence on the town can still be seen today. During the reign Napoleon Tropea was an important seaport.
Notable Tropeans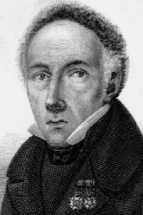 Pasquale Galluppi was a famous Italian philosopher who was born in Tropea in 1770. His father was Baron Vincenzo Galluppi and his mother was the nobile Lady Lucrezia Galluppi. He married Barbara D'Aquino in Tropea and they had 14 children together. During his lifetime he wrote several books on his philosophical theories. His philosophy on how the human mind works was far ahead of his time. In 1836 he became a professor at the University of Napoli and died in Napoli in 1846.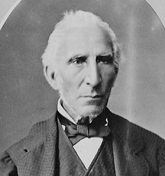 Napoleone Scrugli was the son of Baron Ignazio Scrugli and Domenica Bagnato. Napoleone was named after Napoleone Buonaparte because of his father's admiration for the famous ruler. Napoleone was a Vice Admiral in the Italian Royal Navy. His naval successes for the Kingdom Of Napoli earned him the respect of the people and the title of Count bestowed upon him by the King of Napoli. Napoleone was a supporter of the unification of Italy and became of respected member of the first Senate of the unified Italy. You may read more about Napoleone and other notable Tropeans here.
---
Family