Gaetano Cipollini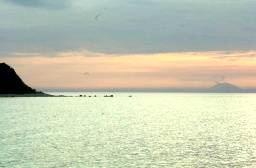 I really do not know much about the life of Gaetano Cipollini yet. I need records for Filadelfia to learn more. What I do know is The children of Gaetano were born in Filadelfia. Gaetano moved at sometime after 1826 and before 1850 from Filadelfia to Tropea. The marriage documents of his children state he is living in Tropea at the time of their marriage and his profession was a court bailiff. At the time of the marriage of Antonio Scrugli to his daughter Caterina, Antonio was a law clerk. It is possible Antonio Scrugli met his future father in law at work in the courts.
The Family of Gaetano
Gaetano Cipollini married Paola Curcio and had two children that I am aware of. Their daughter Caterina was born about 1822 in Filadelfia and their son Ferdinando about 1826 in Filadelfia. I am fairly certain they had more children and when I access the records for Filadelfia, I will update this page. To read more about my great, great grandmother, Caterina Cipollini, her husband and their descendants, click here.
Ferdinando Cipollini married Natalina Scrugli, the sister of Antonino Scrugli on 15 March 1850 in Tropea. Their first child named Gaetano was born on 18 February 1851 in Tropea. Sometime before February, 1857 Ferdinando and Natalina moved to Monteleone Calabro (today this town is the City of Vibo Valentia) because on 15 February 1857 a second son named Antonio was born. These two children would go forth to write beautiful music which included an opera that takes place in Monteleone Calabro.
Gaetano and Antonio Cipollini
Gaetano showed an amazing apptitude for music at an early age and was sent to a music conservatory in Napoli for further training and instruction. In the late 1800's in Italy, if you wanted to see your opera performed, Milan was the place to be. Gaetano left for Milan to pursue his dream. The first opera he wrote there was called Simeta. Although this ambitious opera was well received by the press when the libretto was printed, and even compared to Puccini's La Scala, poor business transactions, the costs to produce opulent costumes and sets and long negotiations lasting over 7 years prevented this work from premiering onstage. This failure would haunt Gaetano to the end of his life. Gaetano died in Milan at Casa Verdi, a home for retired musicians on 2 October 1935.
Antonio began his career as a teacher of Latin and Greek languages which he taught for a time in Monteleone Calabro schools. Antonio possessed a gift with words and began writing poetry, novels and short stories. He also translated and published works and became an esteemed critic of literature. In 1884 he collaborated with Pietro Mascagni and together they wrote the romantic opera "Alla Luna" (The Moon). In the 1890's he joined his brother Gaetano in Milan and wrote several opera with his brother Gaetano including Il Piccolo Haydn, Simeta, Gennarello, and Ninon De Lenclos. Antonio Cipollini died in 1920 in Milan.
---
Family