Antonino Scrugli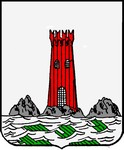 Antonino Scrugli was born in Tropea to Antonio Scrugli and Caterina Morano. Antonio's birth name was Antonino but was often called Antonio. Antonio Scrugli was a politician as the family story goes. He was assigned by the government to take his post in Cortale which is how the family came to live in Cortale. He moved his family there prior to the 1880's. They bought property in "Upper Cortale" where they lived. Nothing is known about where or when he died yet.
The Family of Antonio
Antonino Scrugli was born around on 8 January 1827 in Tropea to Antonio Scrugli and Caterina Morano. His oldest sister, Carmela was born in Briatico in 1824. He had two other sisters named Natalina Scrugli and Mariantonia Scrugli. Mariantonia Scrugli married Antonio Boragitea and died in the nearby town of Briatico in 1898. Her age on her death record listed her as 65 years old. A copy of her death act can be seen here. You can read more about Antonio's father here.
Caterina Cipollini
Caterina Cipollini was born in Filadelfia to around 1822 to Gaetano Cipollina and Paola Curcio. Since I have not ordered the microfilms for Filadelfia, I do not know much about this family. I do know Caterina had a younger brother named Ferdinando who was born about 1826 in Filadelfia. Ferdinando married Antonio Scrugli's sister Natalina on the same day Caterina married Antonio. In what appears to be a double wedding, the two couples married at Santa Caterina Church in Tropea and the ceremony was performed by Don Vincenzo Scordamaglia, the parish priest. The marriage documents also indicate that the parents of Caterina and Ferdinando Cipollini were Gaetano Cipollini and Paola Curcio, both current residents of Tropea. Both marriages took place on 15 March 1850.
Children of Antonio and Caterina
Although all the children of Antonio and Caterina died long before I was born, they were always well known to me. Every Sunday we went to the cemetery and visited their graves and my father would tell me stories of their lives. He told me to remember our ancestors and honor them always. The children of Antonio and Caterina were Maria Carmela, Gaetano, Natalina, and Maria all of whom immigrated to the United States and died in Chicago. The huge gaps between their dates of birth and their names lead me to believe Antonio and Caterina had more children. Although no one in my family knows of other children of Antonio and Caterina, I will be searching.
The Cipollini Family
You can read more about the family of Caterina Cipollini here.
The Signature of Antonio Scrugli

---
Family